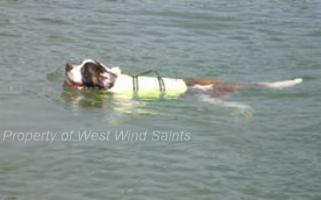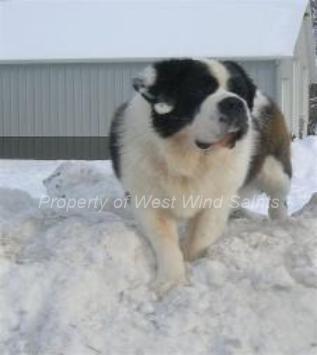 AKC SAINT BERNARDS

Welcome To

If you were interested in a certain breed of dog, wouldn't it be great if there was a website to help guide you in doing the research to decide if your next four-legged friend is everything you thought they would be? Well if you are interested in Saint Bernards, now there is !!!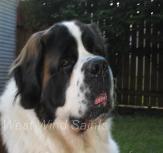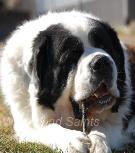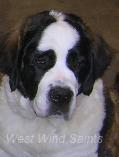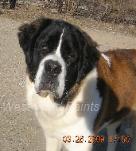 Look at these beautiful faces !!
Saints are big teddy bears to love you

This is a small site to give you basic facts, not bombard you
with page after page of informatiion that you don't have time to study, it is designed to help you learn about typical saint bernard traits, like personality, size, training, feeding, etc.
Also, if you think this breed is what you want in a dog, then check out the puppy page and it will guide you to find puppies for sale
and reliable breeders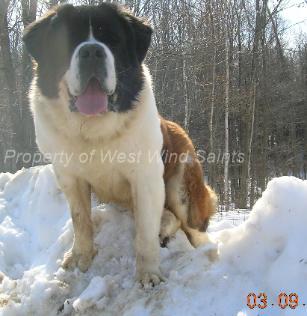 But also love to play outside in any season.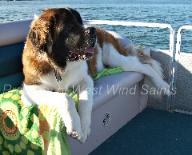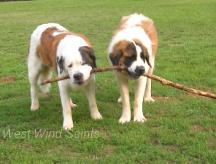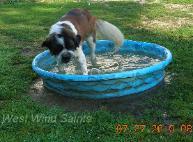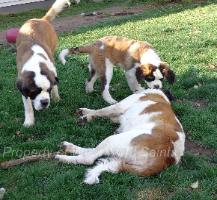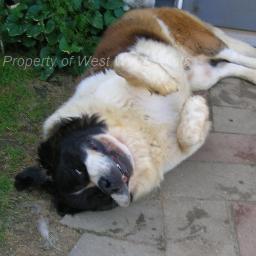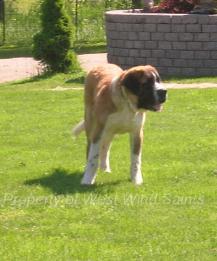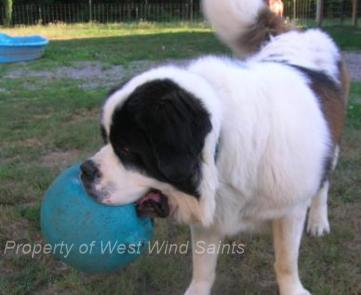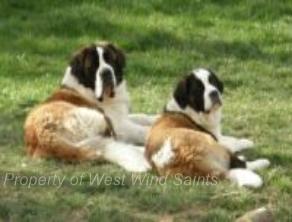 Because of their massive size, saints can't handle heat for long periods, so a nap in an air conditioned home in summer months is a must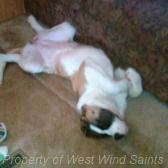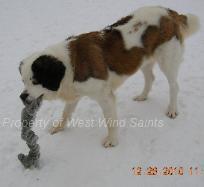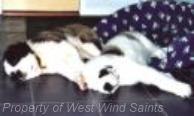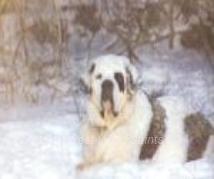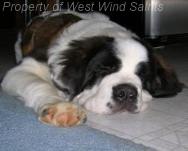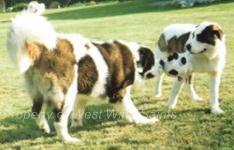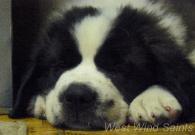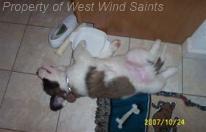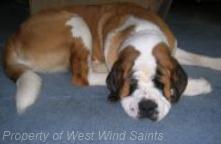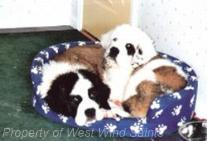 You know you are a Saint Lover
WHEN.....
You don't own anything thats easily broken,

You traded in your sports car for a mini van,

Your "dog pen" consists of the whole room or yard,

The water bowl is really a 5 gallon bucket,

A peaceful afternoon consists of your dog NOT snoring,

You carry a piece of towel with you everywhere you go,

You used to think German Shepards or Labs were BIG dogs,

Your can't wear black, your wardrobe consists of mainly light clothes,

Heavy breathing no longer bothers you,

You can never get a dog crate big enough

You have locks on ALL your kitchen cupboards,

When you vacuum your house you have to stop twice to empty the bag

But most of all ,---
YOU ARE LOVED AND IDOLIZED BEYOND A SHADOW OF A DOUBT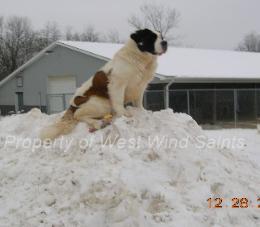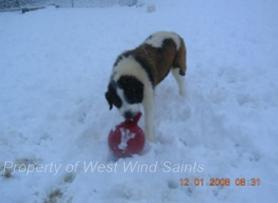 If you want more in depth information, please go to

Small site for Quality information about Saint Bernard

All Dogs pictured are Saint Bernards from West Wind Saints